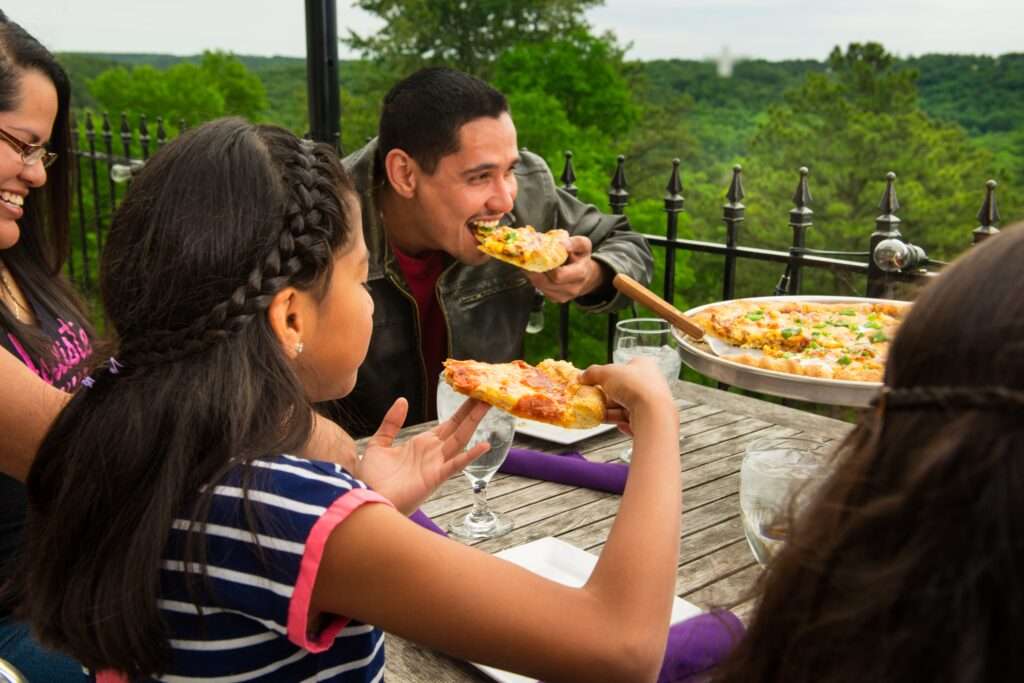 Overlooking Eureka Springs, Arkansas SkyBar Gourmet Pizza treats its guests to breathtaking views, abundant atmosphere, cold drinks, and gourmet pizza.
The Sky Bar is accessed from the fourth floor of the legendary Crescent Hotel and offers seating that is available both inside for air conditioning and outdoors on an amazing balcony with only the sky above and all of Eureka Springs below.
Known for its "almost world-famous" Crescent Calzone, the Sky Bar menu includes eleven gourmet pizzas with our signature crust, wings, and salads.