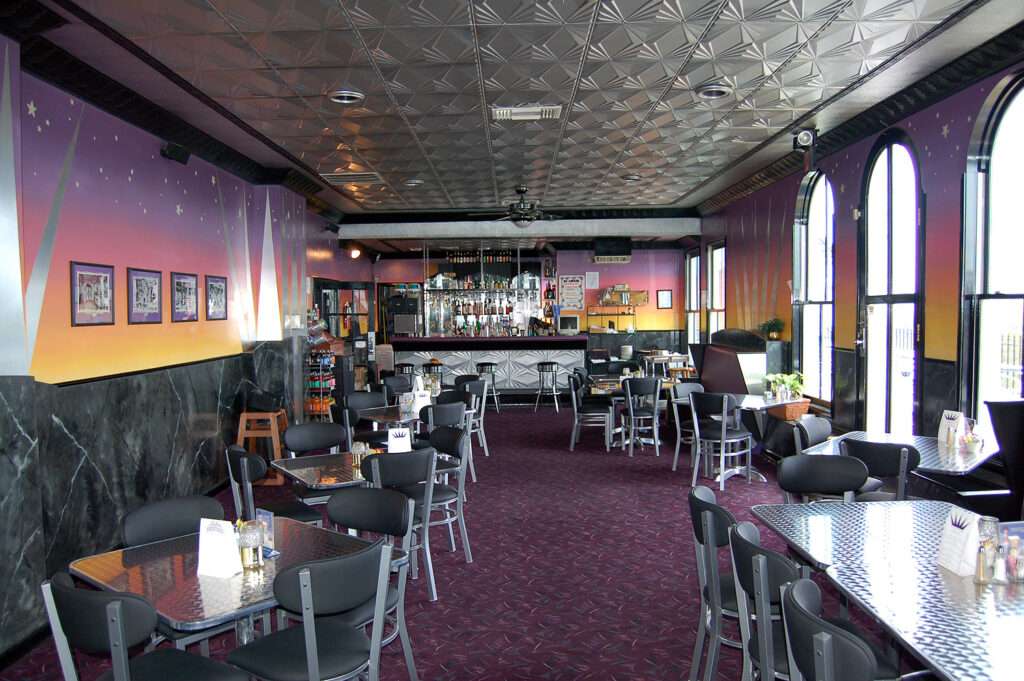 Located on the top floor of the 1886 Crescent Hotel and Spa in Eureka Springs, Skybar Gourmet Pizza has been a favorite spot to take in a spectacular view of the Ozarks while having a bite to eat.  
When the current owners bought the hotel in 1997, the original plan was to make it an apartment. But they realized the need for another venue space and replicated the art-deco era of Dr. Baker's time when the hotel served as a cancer hospital in the 1930's. The name of the restaurant was Dr. Baker's Bistro & Skybar. 
Later, the menu was condensed to the things people loved the most—the pizza—and the restaurant became Skybar Gourmet Pizza.